Screenshots of the Exiland Backup - file backup software
After you start Exiland Backup, you will see the main window of the program.

The main window is divided into two parts: a list of backup tasks/groups at the top and the task details tabs below. In addition, the main window contains the main menu, and the toolbar at the top. The task list is empty when the program is opened for the first time because no tasks have been created yet. You need to create a new backup task first. The bottom part of the main window contains the following tabs: list of source files to backup, start time, created backups list, and log of the selected task/group.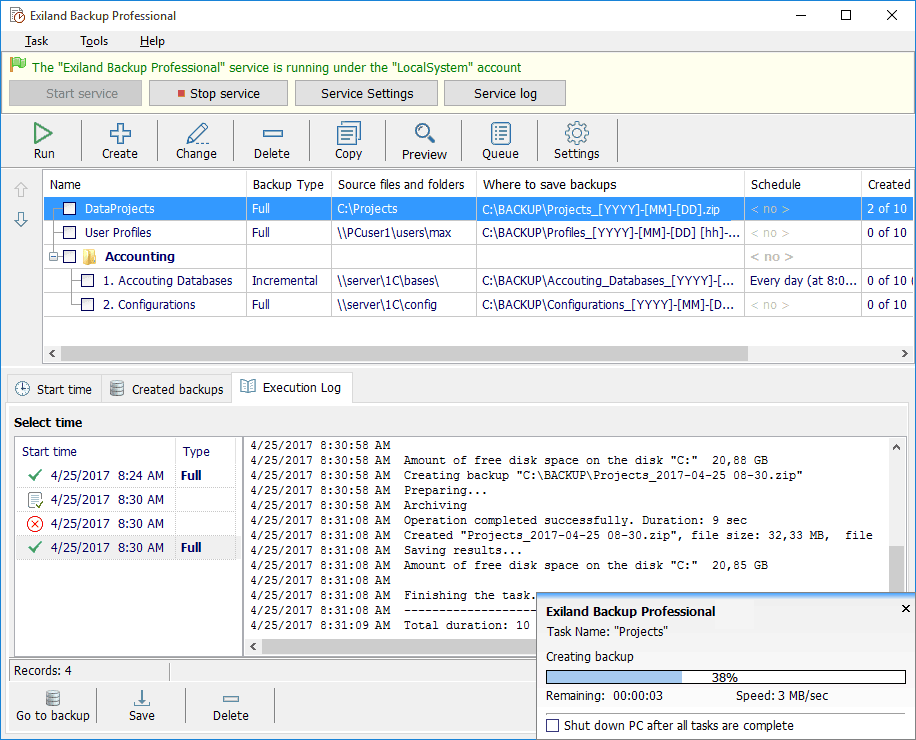 Main window of Exiland Backup
---