Full path information inside ZIP archive (backup)
Date:
Dear Developers,
I want to keep the full path to each file inside the ZIP archive starting from the root of the disk.
How can I do this?
Thanks in advance.
HappyAdmin,

Please open your source folder properties.
You need select "Keep path information inside a backup" option.as shown at the picture.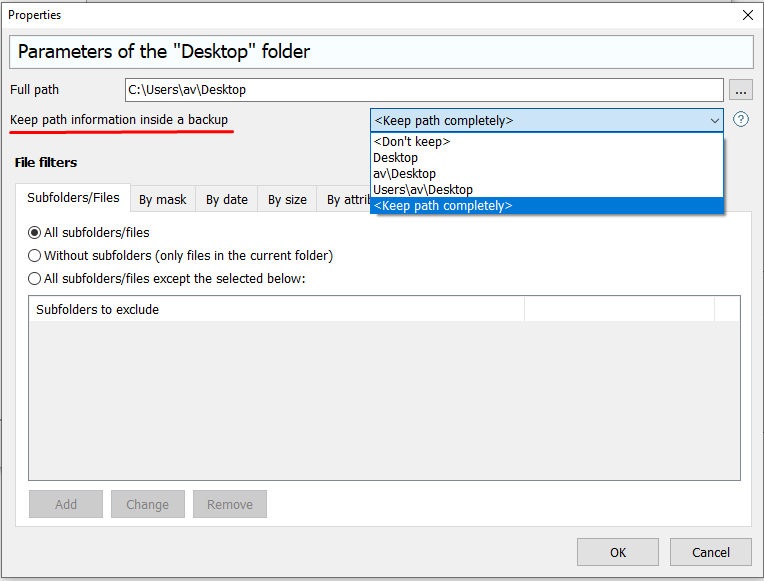 By the way, you can see new paths of files inside future backup before you create a backup.
To do this, select your backup task in the list and click on the Scan button located on the top panel.

This feature allows you to scan and know the size of the source data according to the specified attributes, masks as well as know paths of files inside future backup!
Thanks a lot and have a nice day!